Join us in 2013 for our 6th Year of Bringing Great Speakers to Bloomfield.
Speaker Dates TBD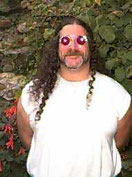 Gerald A. Berkowitz
Professor of Horticulture, University of Connecticut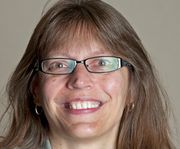 Annie Hornish
Connecticut State Director, Humane Society of the United States
Annie Hornish, is a former state representative for Connecticut's 62nd District (2009-10), co-chair and founder of Legislators for Animal Advocacy, and co-chair of the Rural Caucus.  Her legislative successes include passing stronger laws governing puppy mills, pet trusts, pet tethering, keeping of exotic pets, and internet hunting.  Bills that Hornish sponsored during her legislative tenure include dissection choice for students; cross-reporting of animal abuse and domestic violence; humane education; humane advanced trauma/life support training for surgeons; and bans on bullhooks, battery cages, foie gras, and steel-jawed leghold traps.
Hornish has an M.B.A. from Western New England College, a Cytotechnology Certification from the University of Connecticut Health Center, and a B.S. from the University of Connecticut College of Agriculture.